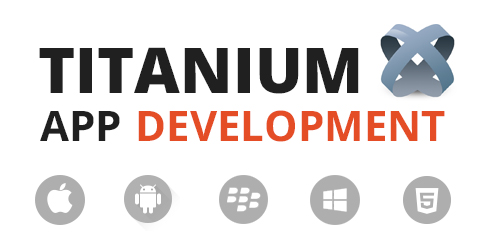 Designing mobile applications is a challenge because one needs to take each elemental aspect into account in order to design applications that are responsive functional and compatible. This brings into picture the Titanium application framework that is designed to create an extensive range of mobile applications. With an aim to offer rich user experience across multiple platforms, Titanium uses a single code base for designing interactive applications.
The exceptional thing which makes Titanium a better option than Objective C and Phonegap is that it has its own API for interaction with native languages. It eliminates the need for professionals to use a particular language and API associated with it. Developers do not require spending much of efforts on the project.
Titanium app development allows developers to create applications that are completely native. There is no web UI in your app since the native Titanium API's take control of all UI requirements.
Titanium app development makes it easy to integrate content, data and services from a variety of sources into mobile applications to leverage best-of-breed capabilities.
With Titanium one gets to market their app 70% faster and quickly optimize business results with analytics-driven insights into user behavior and app performance.
Titanium makes use of web technologies that are both trendy and robust.
Being available with a platform-independent API, Titanium makes applications feature-rich because it can access advanced features like cameras, GP's, navigation, contact, storage and much more.
To invest in Titanium is a good choice if you are looking for apps that are built on native development environments. Owing to its highly versatile nature, Titanium allows businesses gain a competitive advantage with innovative mobile applications based on Titanium development framework. It is a one stop solution to all your mobile development requirements and take it ahead of the competition.